Wedding Photography Packages
Photography Package No. 1
full coverage of the day
including bride's house (preparation)
full ceremony to drinks reception, finishing at meal time 6 to 6.30 pm
all 400+ photos on disc, or transfer in full resolution (no watermarks)
Photography Package No. 2
full coverage of the day
including bride's house (preparation)
full ceremony to drinks reception, finishing after first dance
all 400+ photos on disc, or transfer in full resolution
Photography Package No. 3
full coverage of the day
including bride's house (preparation)
full ceremony to drinks reception, at meal time 6 to 6.30 pm
all 400+ photos on disc, USB key or transfer in full resolution
storybook album incl. 40 pages
Albums
Album prices vary in cost. Parent albums x 2. Digibook album, 40 page, 60 photos + parent albums. Large Italian hand made digital book albums including 80+ photos plus parent album. Traditional Italian leather album including 24 (10×8) traditional photos. Photography up 1st /2nd Dance incl. speeches. Slide shows are available on USB.
Combined Photo
&

Video Package
The  combined  package (photography & video) is my most popular package.  Two cameramen will attend for this shoot. The advantage here is that you will deal with one person and as John Berry will be filming into the night and also be taking extra photos of  speeches and dancing. This package also includes an mp4 file of the edited footage.
Photography
full day photography
400+ PHOTOS, usually more on disc or USB (or transfer)
storybook album including 40pages
Videography (DVD, USB, Transfer)
full day filming
filming to tea break Includes 1 original (all footage of day) and 5 edited DVD'S
DVD include moving chapters, menu's, memories & moments of day
memories uploaded to the internet for friends and family to view
Why do you need a professional Wedding Photographer?
Planning a wedding can be quite a stressful experience, there are a lot of things to consider, arrange and budget for. Your dress, the venue, the guest list… the list goes on.  The day itself will be one of the most special days of your life, a day that you will want to soak up every minute of without any stress or fuss. But when all is said and done, what are you left with, other than your memories? Your photos! Which is why choosing the correct wedding photographer is so important.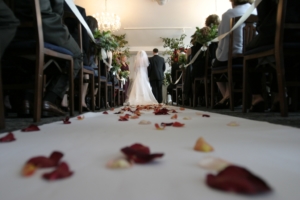 Your wedding photographer will not only document your day, but will also capture the memories, the emotion, the story of your day and leave you with something special that you can treasure forever. Wedding photos are a lifetime investment, you will only get one chance to capture this day and nobody does it better than an experienced professional wedding photographer.
For many people, weddings are a very emotional experience. Getting to witness others living that experience, as my job, is a huge honour and privilege for me. For me, no two weddings are the same and I pride myself on my personal & tailored approach to each one. Right from our first meeting through to the collection of your album, I guarantee to make the whole experience a memorable one.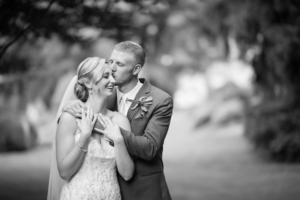 My Wedding Photography Method
I want to capture all love-soaked moments of your day and create images full of joy, beauty, emotion and love. I strive for everything natural in my wedding photography.  
For me, wedding photography is about laughter and the smiles in seconds when they think nobody is watching, the breath-taking beauty of a bride the morning of her wedding and capturing unique images that instantly bring you back to that wonderful day. It's unobtrusive wedding photography that lets the day unfold whilst capturing it all beautifully.  The more time you spend enjoying each other's company, the more authentic the memories I create for you will be.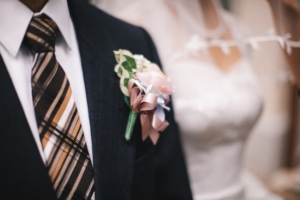 Most importantly, I endeavour to capture your event in a way that will allow you to relive those intimate moments for years and years to come. Most wedding photography is done in the moment which is what I love. I seek out the little moments and details of the day, couple that with beautiful, natural portraits and you will have a set of pictures to treasure forever.
Pre-wedding Photography Meetings
It is so important that you feel completely comfortable with your photographer and have established a good rapport with them, long before the wedding day. I want to get a feel for what the bride and groom's style is and to get a sense of the couples vision for their day. I will arrange a pre-wedding photography consultation to talk about these as well as go through some of my work to gauge what vibe the bride and groom are going for.
A couple of weeks before the wedding, we have a chat about the finer details of the day and any special requests the bride and groom may have. Comfortable that you are in safe hands, you can completely relax and enjoy their day with friends and family, while we capture your story as it unfolds.
After the Wedding
After the wedding, we supply the you with the set amount of shots to take away and choose from.  Once you choose your selection, we meet again to design the album together and piece together their unique story. Once you are happy, I will send the album off to be printed and you will have it around 1 month later.