As I provide both Wedding Photography and Wedding Videography Services, a question I frequently hear is, do I need a Videographer for my wedding? It's a great question! Both a photographer and videographer add significantly to the cost of the wedding and the wedding budget becomes a balance of spending money to preserve the memory of the wedding and spending more money for things to enjoy on the day itself.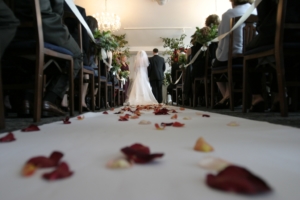 I've been in the wedding industry for over 20 years and have never heard a couple regret the investment made in wedding videography. Below are my top reasons why I believe, this is the case;
1. Relive the memories over and over
Considering all the time, effort and money that goes into your wedding day, it's amazing how quickly it goes. It is a once in a lifetime event and the day itself will be packed and busy! Though it may seem hard to believe, some memories are bound to fade over the years which is why it is a truly priceless benefit to have a wedding videographer. You can relive those precious memories over and over and reminisce on all the emotions you felt on the day. Imagine years after your wedding, being able to turn a boring Wednesday into a time tunnel back to the most special days of your life.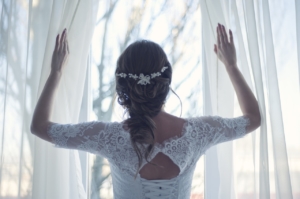 2. Video can be shared with people who couldn't make it
Sadly, I don't see a lot of couples that get 100% attendance from the wedding invitations they send out. Whether due to illness, work commitments, people living abroad, some family and friends may not be able to attend your wedding. Having a wedding video can help these people feel more involved, much more so than they would from pictures alone. Wedding Videographers can create the wedding video so it can easily be shared amongst loved ones and they can also edit a side video so that only the highlights are shown,
3. The  music, toasts and vows cannot be photographed.
Photographs sadly cannot capture the words said on the day, the music, the buzz in the air… Being able to hear the laughter from the toasts or the emotion in the vows whenever you like is a priceless gift. You will see people's reactions on the day and reminisce how you felt during certain parts. You also get to listen to the music you carefully selected, how many times in your life will you have a day that has your own personalised soundtrack? You will be glad to have the full impact of that emotion captured forever.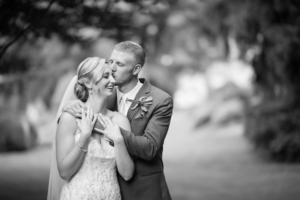 4. See the moments you might have missed.
With the amount of things going on on your wedding day, there is bound to be lots of things that you miss. You will be miss a lot of the emotion in people's eyes as you walk down the alter, people's reactions to vows and speeches. It's also a great opportunity to see the wedding through the eyes of a guest.
5. Create a family heirloom.
A wedding video may not be just for you. If you have children, there will come a day when they will love to watch their parents on their wedding day. A wedding video allows them to see you in a much more real and personal way than your wedding photos. You will also probably be inviting grandparents, aunts & uncles, friends, cousins and babies to the wedding, it will be amazing for you and future kids to look back on them at that stage of their life and see how they've changed.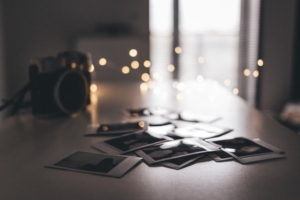 6. No regrets
Once your wedding day is over, the opportunity is lost to capture the day on video. You don't want to look back on your wedding day and regret not being able to remember it more fully.
7. Star In Your Own Video
Whilst Irish people in general are very camera-shy and tend to shy away from the spotlight, this is the one day in your life where you can really break loose as the day truly is all about you and your spouse. Own it! It only happens once in a lifetime. A professional wedding videographer will have lots of experience in catching your best angle and not being intrusive, you likely won't even notice he is there.
8. Meaningful words from Family & Friends
On the day of the wedding, you'll only really have time to spend a few minutes with certain people and you'll meet so many people on the day, it can be hard to remember what everyone says. A wedding video is a beautiful opportunity to give people a chance to say  few meaningful words from the heart to the camera, that you'll be able to relive over and over.
http://johnberry.ie/wp-content/uploads/aaa-adult-blur-boutonniere-1057681.jpg
3744
5616
John Berry
http://johnberry.ie/wp-content/uploads/2018/08/john-berry-logo-blue.png
John Berry
2019-01-26 14:43:55
2019-02-16 20:37:45
8 Top Reasons why you should hire a Wedding Videographer